Merchandise Store
I've had some interest in swag items and autographed books, so I've created this merchandise page where you can order Kirsten Lynn originals!
All prices include personal signing on books, accessories will not be signed. If this book is not for you, please indicate in the note section through the order process to whom Kirsten should sign the book to.
My aim is to process and ship orders within 72 hours of receipt (time may vary these first few weeks of opening), excluding weekends and holidays.
NOTE ON SHIPPING:
This site is run by me (Kirsten) and I'm only one person with two hands, and writing is top priority. I do my best to ship your items at least once a week. To make your life, and mine, easier, all items are shipped Priority Mail. It's all-in-one shipping and includes insurance, and is fast for you and easy on me.
I will ship anywhere, but unfortunately items are expensive to ship overseas. I'm sorry about about that, but unfortunately, I can't do anything about the USPS shipping rates. Priority shipping should get to you in the US one to three days from the date I ship. For overseas, depending on where you are, it could take six to ten days. Please double check the prices for shipping BEFORE you order.
I will do my best to get you your items as fast as I can and as safe as I can, but please know that unless the books or swag are damaged in transit, the merchandise is non-refundable and non-returnable (especially because it's personalized!)
SWAG AND BOOKS FOR SALE:
Autographed copy of Chocolate Cowboy
GySgt Jared Worrell wanted one thing—to live and die a Marine. He's made a good start at the first and come close to the second more times than a man should. One call from his mother changes all his plans, and he's headed back to Ten Sleep, Wyoming. The Reserves feed his need to be a Marine, but what does a man do the rest of the year in a town so small it doesn't even have one stoplight? His mom has the perfect solution; Jared should use another talent and become the town chocolatier. He's just recovering from that bomb when she drops another…
Lucy Thomas fell in love with Ten Sleep when her parents fulfilled their dreams of owning their own ranch. Now Lucy is living her dream of photographing Wyoming from its landscape to its people, but she's never really felt a part of the small town where everyone has known everyone else forever. Turning the doorknob to her friend's house brings her face to face with a man whose arms she'd love to call home. He's a Marine, cowboy, and chocolatier...how can a woman resist?
Coming home never tasted so sweet.
Price: $11.99
---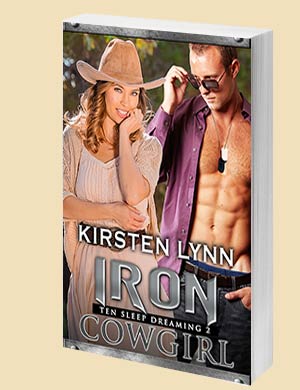 Autographed copy of Iron Cowgirl
(Ten Sleep Dreaming, 2)
Michal "Mike" Dunn is Wyoming born and bred and the most respected and sought after farrier in the Big Horn Basin. At forty-two, she has no intention of leaving Ten Sleep or marrying a second time. Nature has taught her that a family with a house full of children wasn't in the cards for her. Her job, friends, horses, and the Bighorn Mountains are all she needs. That is, until a big Marine with bigger dreams comes to Wyoming for a visit and has her wishing on lucky horseshoes that he'll be always faithful.
1st Sgt Nick "Mule" Walsh was passed around from foster home to foster home until he found a family in the United States Marine Corps. Watching his brothers settle down brings back the suppressed longing for a family of his own. When visiting his fellow Marine Reservist in Ten Sleep, Wyoming, Nick he meets Michal and aims straight for the heart. But the farrier has an iron will. She's given him the summer, and he plans on using every ounce of stubborn Marine determination he's got to show her their age difference doesn't matter, and just the two of them together is all the family he needs.
With enough heat, even iron bends…
Price: $11.99
---
Autographed copy of The Air I Breathe
(A&G Branded By the Navy, 1)
A New Breed Of Warrior…
LTJG Jack "Cowboy" Kerr doesn't know crap about corn and cattle. But put him in a firefight and he'll clean up like Wyatt Earp on the streets of Tombstone. An elite warrior unleashed on the mangroves and rice paddies of Vietnam, he and his men are common men with an uncommon desire to succeed. It's not long before the name given to them by the Vietnamese, Men with Green Faces, strikes fear in the enemy and gives hope to allies. His life is the Navy…his family the brother SEALs on his left and right. He's the ultimate hunter/operator. But Jack never thought stealing a kiss from a USO girl would change his life and turn him from hunter to hunted.
An Old Soul And Tender Heart…
Libby Boden is a Wyoming cowgirl, born and bred. Her determination to serve her country and follow her cousins and brother lands her in Vietnam. She'll do anything to stay in-country, as part of the USO, to be close to her loved ones and the SEAL who stole a kiss and her heart. When tragedy strikes separating her from her Frogman, Libby will use all the lessons learned at the feet of her grandparents, Kyle and Lena Allaway, to hunt him down and show him the Navy forgot to issue him one essential…her.
Across three continents…
In a world gone crazy, these two might find all they need is the air they breathe and each other…
Price: $22.99
---
Autographed copy of Ridin' for a Fall
(A&G Original Brand, 1)
He's the All American Cowboy…
Kyle Allaway is riding tall as one-half of the greatest act in Frank Perry's Wild West Show. He's his own man far from Big Horn, Wyoming and the family who betrayed him driving him from his fondest dream…well at least one of his dreams…
She's the Sweetheart of the West…
Lena Gowan is barely holding onto the reins. Tired of constant travel, the applause of the crowd means nothing to her. She longs to return to the ranch co-owned by the Gowan and Allaway families. To leave Kyle would mean walking away from her dearest friend and heart's desire.
Together they've been a team since childhood…
When a surprise lands in Kyle's arms, he's forced to become two things he swore he'd never be… a father to a child born outside of marriage and Lena's husband. His world continues to tumble when he takes his new family to the one place he both loves and hates … the A&G Ranch. As the world erupts in the Great War, the Allaways and Gowans face a battle years in the making. Kyle and Lena must hold tight to each other and fight internal questions and doubts and external forces seeking their destruction, or risk a fall that will knock them out of the saddle for good.
Sometimes the safest place to fall…is in love…
Price: $11.99
---
4 Marines For History mason jar
shot glass, clear with maroon logo
Price: $4.00 for one, $6.00 for two
4 Marines For History campfire
mug, red mug white logo
Price: $9.00 for one, $16 for two
---
4 Marines For History wine
glasses, pink stem and maroon logo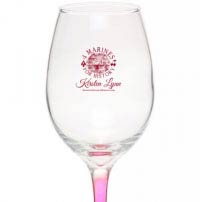 Price: $16 for two, $28 for four